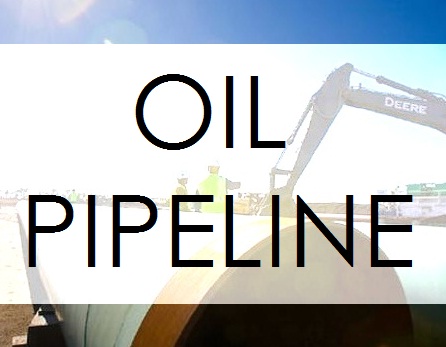 Posted By: KLKN Newsroom
8@klkntv.com
WASHINGTON (AP) _ The proposed Keystone XL oil pipeline from Canada has cleared a significant hurdle after the State Department raised no major environmental objections to its construction.
The department's report was released Friday. It says Canadian tar sands are likely to be developed regardless of U.S. action on the pipeline and other options to get the oil from western Canada to Texas Gulf Coast refineries are worse for the environment.
The latest environmental review stops short of recommending approval of the project. But the report gives the Obama administration political cover if it chooses to endorse the pipeline in spite of opposition from many Democrats and environmental groups. State Department approval of the project is needed because it crosses a U.S. border. A decision is not expected before the summer.
Opponents of the pipeline say the President himself made it clear that he will reject the pipeline if it significantly increases climate pollution, reiterated that the pipeline is not a jobs plan, and expressed concern about the water issues in Nebraska.
Nebraskans for Jobs and Energy Independence welcomed Friday's statement by the U.S. State Department saying it has no significant environmental impact, it creates thousands of jobs, and helps secure the country's energy future.
Response:
Jane Kleeb, Bold Nebraska Director: "We remain confident Sec. Kerry has ensured his team is revising the previous environmental review to give a more accurate water risk analysis. The previous draft tried to say a spill would only risk water for a few hundred feet and that is laughable for anyone, even those of us without a chemistry degree. All we have to do is look at the spill in Arkansas and Michigan to know how different tarsands is once it hits water."
Senator Mike Johann's: "Studies have confirmed that this project will have little to no impact on our environment," Johann's said. "What it will impact is our economy by creating construction jobs and supplying energy sources from a friendly neighbor. It's clear that this project is in the best interest of our country and should be approved.