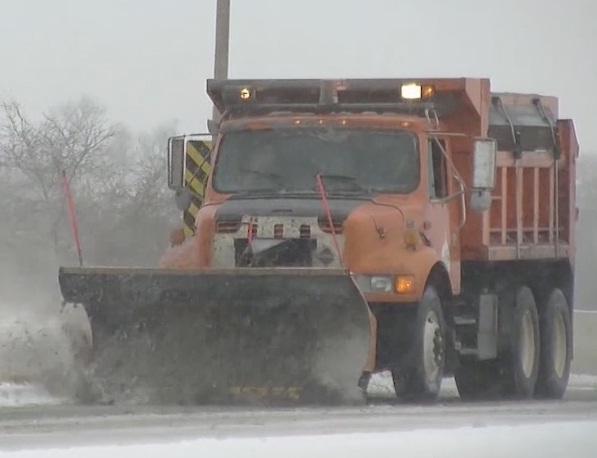 Posted by: Jenn Hatcher
jhatcher@klkntv.com
Public Works street crews are engaged in a full-plowing operation with about 70 plows working to clear the city's major arterials, snow emergency routes, bus routes and school routes. "It's been a long day and a long night for a lot of employees," says Scott Opfer with Lincoln Public Works.
A snow emergency parking ban went into effect at 8 a.m. this morning. A snow emergency means parking is banned on emergency snow routes, bus routes and other major arterial streets. A map showing these routes is available on the City website at lincoln.ne.gov (keyword: snow).
Lincoln Public Works will clear the roads through the night and Opfer expects into late tomorrow.
The city is not implementing a residential parking ban but will work to clear as many neighborhood streets as possible.
Lincoln Police Department has reported over 10 accidents as of 8 p.m. Tuesday. Streets are slick and caution is urged while driving. StarTran reports that buses are running on time.
Please stay informed on the status of snow operations in Lincoln. Additional information is available on the City website at lincoln.ne.gov and in the blue pages of your phone directory. If you have questions, you may call the Public Works Snow Center at 402-441-7644.