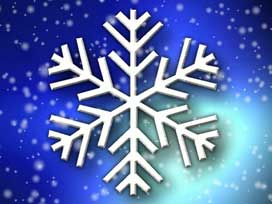 Posted By: Morning Newsroom
8@klkntv.com
The snow began to taper off late Tuesday night. However, it is cold and extremely windy outside. When you walk out the door you're going to feel the negative degree wind chill. Lincoln Public Works and Utilities crews have been out clearing all night, but the streets are snow packed and slick in spots.
The clean up begins. After Mother Nature dumped around four inches of snow on the Capital City, snow plows spread out to clear the streets. Lincoln Public Works and Utilities officials said crews are "engaged in a full-plowing operation." Seventy trucks are out on city streets clearing major arterials, snow emergency routes, bus routes and school routes.
Drivers already out said most main roads are fairly clear, but neighborhoods are still a bit tricky. Officials said plows are moving into neighborhoods as soon as they've got main roads cleared.
Police report there have been 45 accidents since the snow started falling, which is well below the average of over 100.