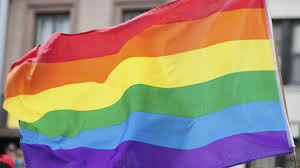 By: Jenn Hatcher
jhatcher@klkntv.com
In Honor of Valentine's Day the Unitarian Church held its annual Marriage Equality Rally on the North steps of the Nebraska State Capitol building.
They say this is part of the "Standing on the Side of Love" campaign to Harness Love's Power to Stop Oppression.
BJ Wheeler and Barbara Ellis are going on 14 years together.
They were married in the church but it's not recognized by the state.
"This is our home, we own a home here, we pay taxes here, we vote here and we should be legal here," says Wheeler.
Both attended the rally
Ellis says a lot has changed since the late 60's when she started fighting for gay rights.
"We hope that Nebraska will join in the progress," says Ellis.
Currently, 17 states in the US recognize same sex marriage.