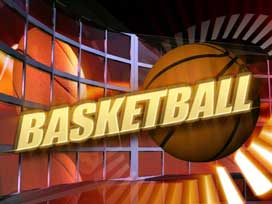 OMAHA, Neb. -- Doug McDermott tied a season-high with 39 points, passing Larry Bird on the NCAA's all-time scoring list in the process, to lead No. 18 Creighton to first place in the BIG EAST Conference with a 101-80 win over No. 6 Villanova on Sunday.

Creighton improved to 21-4 (11-2 BIG EAST) with its 16th straight home win, tying a CenturyLink Center Omaha record. The Bluejays have not trailed in the second half in any of those 16 victories.

Villanova dropped to 22-3 (10-2 BIG EAST) had its six-game win streak was snapped. Both league losses have come against Creighton, and by a combined 49 points. VU's only other loss came at No. 1 Syracuse before 28,135 fans.

In front of the second-largest crowd in Creighton history (18,797), the Bluejays broke away from a 35-31 lead with a 15-6 run to close out the first half and take a 50-37 lead into the locker room. McDermott, who scored CU's first 11 points, had 22 points by halftime on 8-of-11 shooting in the opening period.

Creighton's lead never dipped below 11 points in the second half. McDermott moved into 13th on the all-time scoring chart with a three-pointer with 13:23 left to pass one of his idols, Bird, part of a day that saw the National Player of the Year favorite go 13-for-17 from the field, 4-for-6 from distance and 9-for-9 from the line while putting up 39 points in 35 minutes.

The margin stretched to 18 after back-to-back dunks by McDermott and Grant Gibbs with 14:40 to play, and to 20 for the first time with 9:22 left on a pair of Devin Brooks foul shots. The lead remained at 17 or more the rest of the afternoon, got as large as 25 (83-58), and CU cracked the 100-point barrier in the final 30 seconds on a lay-up by sophomore Steven Ferrarini.

McDermott led the way with 39 points, breaking a school-record with his 23rd career game of 30 or more points. He now leads the nation with 25.9 points per game. Redshirt freshman Isaiah Zierden was 4-for-5 and scored a career-best 13 points to key a Bluejay bench that put up 39 points. Also in double-figures were Brooks with 12 and Gibbs with 11. Creighton shot 64.2 percent from the field overall, including 9-of-15 from three-point range, and also sank 24-of-26 free throws.

Creighton also won the rebound battle 26-23, had 18 assists against just eight turnovers, and outscored VU 44-22 in the paint.

Villanova was paced by 18 points and six rebounds from James Bell before fouling out with 6:11 left. JayVaughn Pinkston had 15 points and Dylan Ennis added 11 off the bench. 'Nova shot 46 percent from the field, making 11-of-22 three-point attempts, and also 23-of-26 free throws.

Creighton returns to action on Wednesday when it visits league favorite Marquette at 7:02 pm.