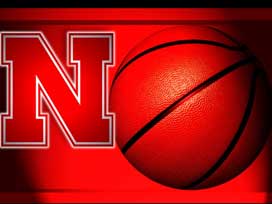 Posted By: Sports
Nebraska women's basketball coach Connie Yori returned home early Sunday evening after a brief stop at a Lincoln hospital for precautionary tests Sunday afternoon. Yori fainted on the sideline near the 12-minute mark in the second half of the Huskers' win over Indiana at Pinnacle Bank Arena earlier in the day. NU went on to win the game, 76-61, with Associate Head Coach Sunny Smallwood leading the defense and Assistant Coach Dayna Finch guiding the offense.
Yori, who walked off the court under her own power, was suffering from an infection and dehydration.
She rested comfortably at home last night. Neither she nor the Huskers will be available to the media today because it is the players' regular day off from practice and team responsibilities on Monday.
Yori and select Husker players will be available to the media on Tuesday at 1 p.m. for their regular weekly press conference at the Bob Devaney Sports Center. For player requests or other questions, please contact Jeff Griesch by e-mail at jgriesch@huskers.com or phone/text at (402) 540-0279.