News
Smithsonian exhibit makes its way to Lincoln
A replica of the largest snake in the world is traveling around the country.
Thursday, February 20th 2014, 4:36 PM CST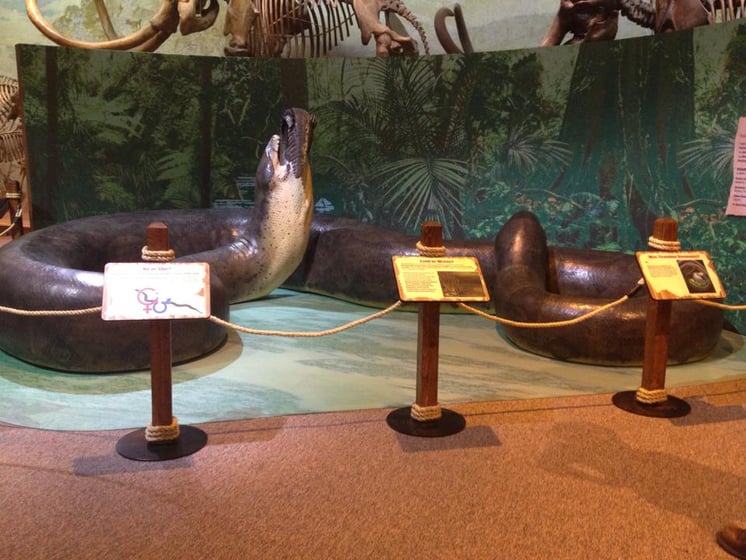 Ten years ago, experts from the Smithsonian Institute and the Florida Museum of Natural History discovered fossils in a Columbian mine, dating back 60 million years.
When Jason Head, a paleontologist at the University of Nebraska State Museum, saw those fossils, they blew his mind.
"He picked up a fossil and put it in front of the camera on his computer," Head said. "I saw it and I jumped out of my seat because it was clearly the world's largest snake. Hands down."
So what exactly does a 48–foot-long, 25–hundred-pound snake look like? The Smithsonian Institute teamed up with both the Florida Museum of Natural History and the University of Nebraska State Museum to build a replica.
"We also wanted to give people a sense of this fossil as a living, breathing organism," Head said. "And what it would have been like when it was alive, and to give a sense of scale."
Titanoboa is traveling all around the country. So far, she's been to New York, Florida and Washington D.C. She's now here in Nebraska.
Seven pieces, six crates and one truck later, Titanoboa has made her way to Morrill Hall on the University of Nebraska-Lincoln's campus.
Cheryl Washer of the Smithsonian Institute has been traveling with exhibits for more than twenty years. She's the one responsible for getting Titanoboa to look her best before the exhibit opens up to the public.
"When I get to go to the museum to see the reaction of the staff, if I get to see the visitors," Washer said. "This is an exhibit that's not only educational but a lot of fun. And that's a joy."
The exhibit will open up to the public Saturday at 9:30 a.m. and will run until Sept. 7. For Morrill Hall admission fees, click here.