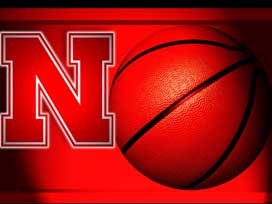 LINCOLN - Nebraska won its fifth-straight conference game Sunday 76-57 over Purdue at Pinnacle Bank Arena. Here are some game notes courtesy of Nebraska Athletics:
*-Nebraska has won five straight conference games for the first time since the 1998-99 season. The Huskers have now won seven of their last eight games since the loss to Penn State on Jan. 23.
*-Nebraska won its 16th game of the season on Sunday, topping its entire 2012-13 season total of 15
*-Nebraska improves to a Big-Ten best 13-1 at home this season and has won five straight home conference games for the first time since an eight-game stretch spanning the 1981-82 and 1982-83 seasons.
*-Nebraska's 19-point margin was the largest ever over Purdue (previous high was 11 in 1964) and first win in Lincoln over the Boilermakers since Dec. 5, 1964.
*-Today's win also marked NU's first regular-season win over Purdue since joining the Big Ten.
*-Nebraska's eight conference wins, which tied the program's high since 2000 (NU went 8-8 in the Big 12 in 2008-09)
*-Terran Petteway led NU with 29 points, the 10th time he has had at least 20 points in a game. Petteway's 10 20-point efforts is the most since Aleks Maric had 12 in 2006-07.
*-Petteway now has three straight 20-point efforts and is averaging 26.0 ppg over the last three games.
*-Shavon Shields posted his second career double-double and first of the season with 18 points and a season-high 10 rebounds. His 10 boards tied his season best at Penn State in January. Shields' other career double-double came against Michigan State in 2012-13.
*-Nebraska held Purdue to 30.2 percent shooting, the fifth straight opponent held under 40 percent shooting.
*-David Rivers' three blocked shots is a career high. His previous best was two on three previous occasions, most recently last game against Penn State.