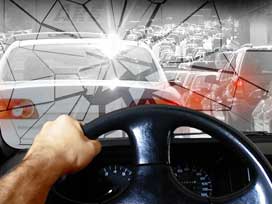 Posted by: KLKN Newsroom, 8@klkntv.com
Rescue crews were called to an area near 27th and Superior streets a little after 7 a.m. this morning.
Officials say a car heading eastbound on Superior was attempting to turn right onto 26th Street, and rolled off the road and into a creek.
Responding officials say two people have been taken to a hospital with non-life threatening injuries.
Over near the central part of Lincoln, rescue crews were called to an area near 33rd and O streets.
Initial reports say a car hit a teenage pedestrian. Injuries have not been reported yet.
Rescue crews are also one the scene of a three car accident near 33rd and Hwy. 2.
Crews were called to the intersection a little after 7:30 a.m.
Injuries are unknown at this time.
We have a reporters on the scene at all of these accidents, and will have the latest information on our midday show at 11 a.m.