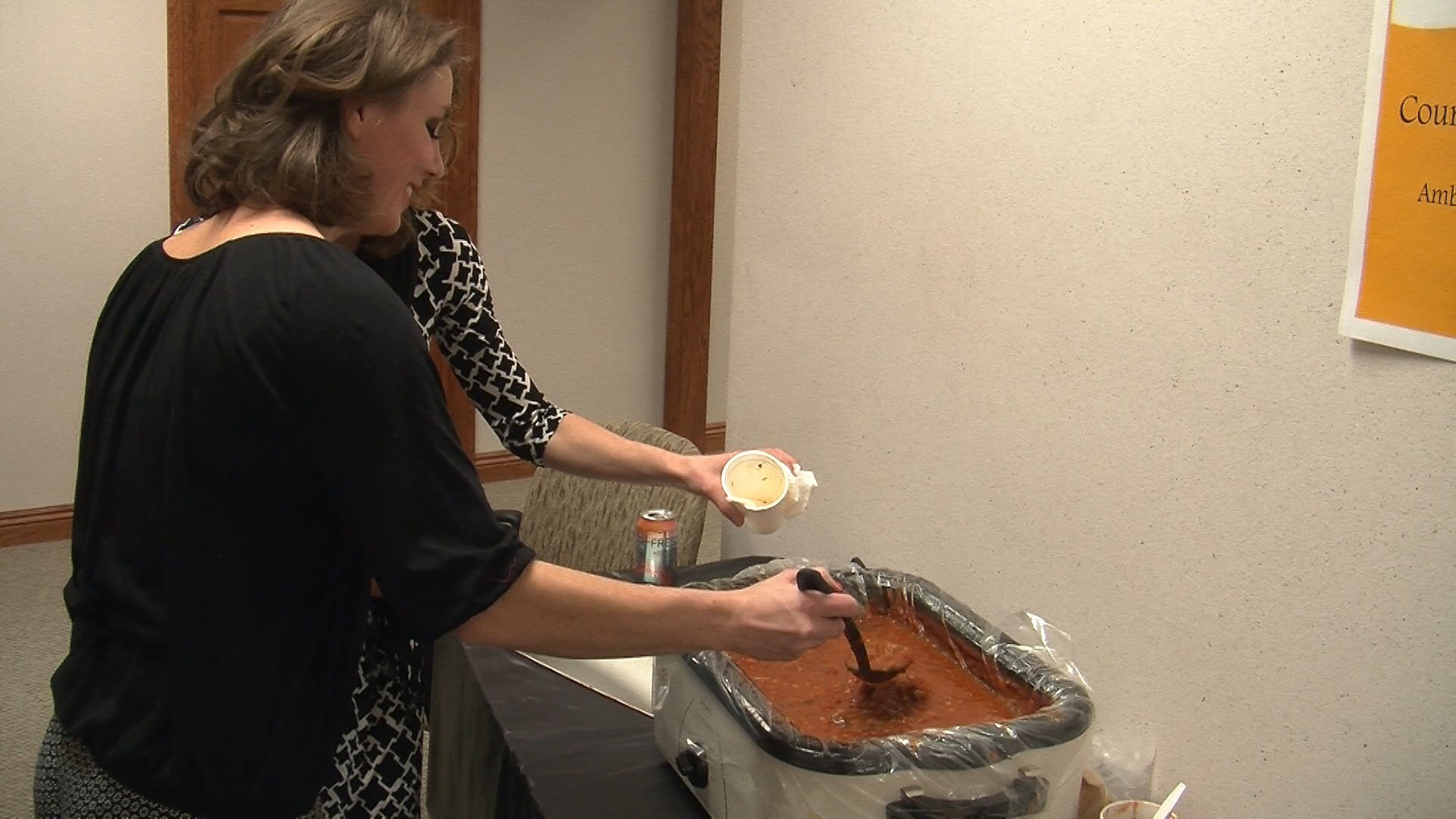 By: KLKN Newsroom
8@klkntv.com
Woods Brothers' Realty and HOME Real Estate teamed up for their fifth annual soup and chili cook-off. The money raised went to the American Cancer Society.
Participants paid $1 per bean, and each bean went towards a vote for their favorite dish. Offices submitted their favorite chili or soup, and members of the real estate community voted.
In other years the cook-off has raised more than $2 thousand. This year, their goal is close to $3 thousand.
"We've had people within our community not only agents and employees, but family members of agents and employees who have been touched by cancer and so it's an important cause for us and we want to support in general for the community," HomeServices of America General Manager Shannon Harner said.
You can still support the cause. Send donations to 3355 Orwell Street in Lincoln, NE 68516.