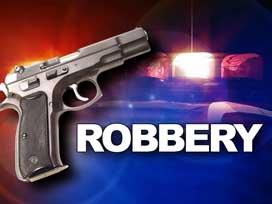 Posted By: Channel 8 Newsroom
8@klkntv.com
Police are looking for two suspects who robbed the Pizza Hut at 27th and Old Cheney at gunpoint.
Police say it happened around 9 p.m. Saturday. Two men entered the restaurant with a handgun and ordered all but one employee to go inside the cooler. Officials say a customer walked in shortly after, noticed the robbers, and called 911.
The suspects ran out the back door, getting away with two employees' cell phones and $5. Police are still looking for them, and say they're described as white males in their 20's, around 6-feet tall. One was last seen wearing army pants and a black scarf, the other was wearing a black hooded sweatshirt.
Contact police if you have any information.