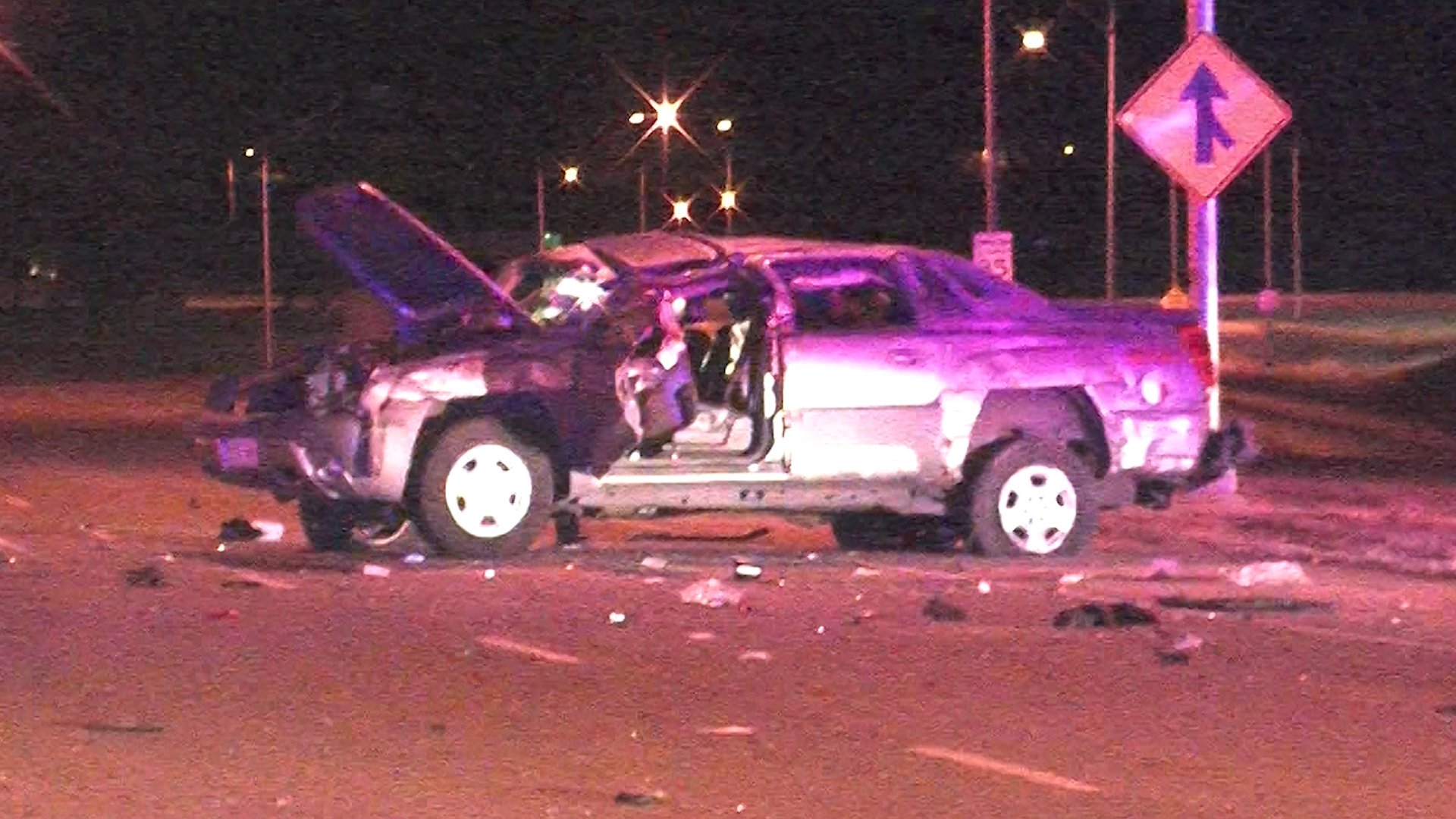 Posted By: Dan Messineo
dmessineo@klkntv.com
A late night rollover accident sends two people to the hospital with injuries. Emergency crews filled the Rosa Parks Way intersection, rescuing a man from his mangled truck after a serious rollover. Zen Alloway was on her way home from work when she saw the truck roll. "I saw them roll 2 to 3 times and witnessed the passenger ejected from the vehicle," Alloway said.
It happened at the intersection of Hwy 77 and Rosa Parks Way just before midnight on Sunday. The driver and passenger of the truck were taken to the hospital with injuries. Alloway said the driver was stuck in the vehicle. She said he was conscious but unable to communicate with her. The passenger was thrown from the truck when it rolled. He was lying in the street. Alloway and others ran up to help him. "He was conscious. He got on his hands and knees and was unresponsive to our trying to get him to, you know, 'Hey lay down. Be still.' Since he was unresponsive, we decided to just try and leave him be but monitor him," Alloway said.
During an initial investigation, officials said the truck was westbound on Rosa Parks Way when it clipped another vehicle. They said that's when it rolled multiple times, landing on all four wheels in the middle of the street. "It was very surreal. It was not something that I expected to run into on my way home from work and I'm just really hoping everybody is ok," Alloway said.
Both men rushed to the hospital are in critical condition. The driver of the other vehicle involved in the rollover is uninjured. The cause is still under investigation.