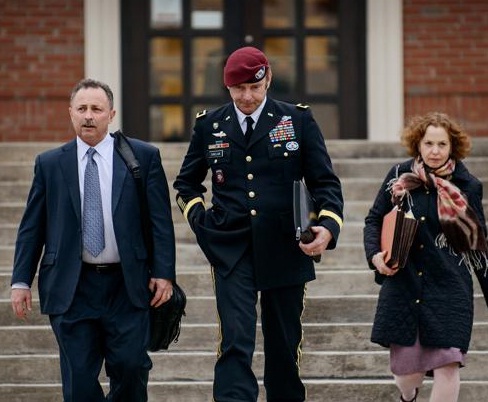 Posted By: KLKN Newsroom
8@klkntv.com
RALEIGH, N.C. (AP) _ Defense lawyers for an Army general facing sexual assault charges say they plan to press his primary accuser on inconsistencies in her story.
Attorneys for Brig. Gen. Jeffrey A. Sinclair will get their chance Monday to cross-examine the female captain at the center of the closely-watched case. The woman, a Nebraska native, testified Friday that toward the end of their three year affair Sinclair twice ended arguments by unbuttoning his pants and forcing her head into his lap as she cried. During her testimony, she told the court she didn't plan on joining the military. She grew up in Nebraska, playing several sports and was in the midst of going to school out of state. But after the 9/11 attacks, she decided to join the Army.
The defense says they'll show the woman is lying by presenting a trove of emails and text messages she exchanged with the general, many of them sexually explicit.
Sinclair is believed to be the highest-ranking U.S. military officer ever tried for sexual assault. He faces life in prison if found guilty.