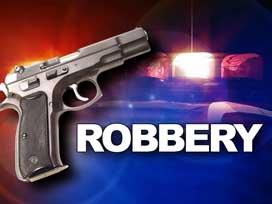 Posted By: Channel 8 Newsroom
8@klkntv.com
Lincoln Police are searching for two suspects who robbed a north Lincoln U-Stop Saturday morning.
Police say two men entered the store, located near 1st and Fletcher Ave, around 1 a.m. The clerk told police one man was armed with a screwdriver, and the other had a silver handgun.
The suspects got away with an undisclosed amount of cash. Police say a K9 search was unsuccessful.
The two men are described as black males in their early 20's, about 5-foot-9. One was last seen wearing a blue coat with a yellow bandana covering his face, the other was wearing a baseball hat, sunglasses, and a blue and yellow coat with a white mask covering his face.