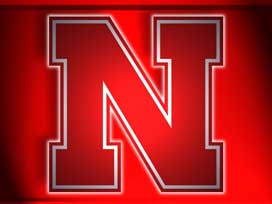 Posted by: KLKN Sports
sports@klkntv.com
SAN ANTONIO (AP) _ Cory Jefferson scored 16 points and No. 6 seed Baylor kept 11th-seeded Nebraska winless in its NCAA tournament history with a 74-60 second-round victory Friday.
The Bears (25-11) kept up a two-month tear and will play either No. 3 seed Creighton or No. 14 seed Louisiana-Lafayette on Sunday. Baylor has won 11 of 13 after a dismal start in the Big 12, recapturing the kind of momentum that vaulted the Bears to the Elite Eight in 2010 and 2012.
Terran Petteway scored 18 points for Nebraska (19-13), which fell to 0-7 in tournament history. The Cornhuskers hadn't played on this stage since 1998 and often looked like it. Frustration boiled over for Big Ten coach of the year Tim Miles, who was ejected with 11 minutes left.
Miles drew his second technical for unsportsmanlike conduct. He walked off the court, shaking his head and smiling. It wasn't immediately clear what he said or did to draw the foul, but he had walked nearly to midcourt before the whistle.
Miles' first infraction came when he complained about a foul called on a Nebraska's Terran Petteway barely two minutes earlier.