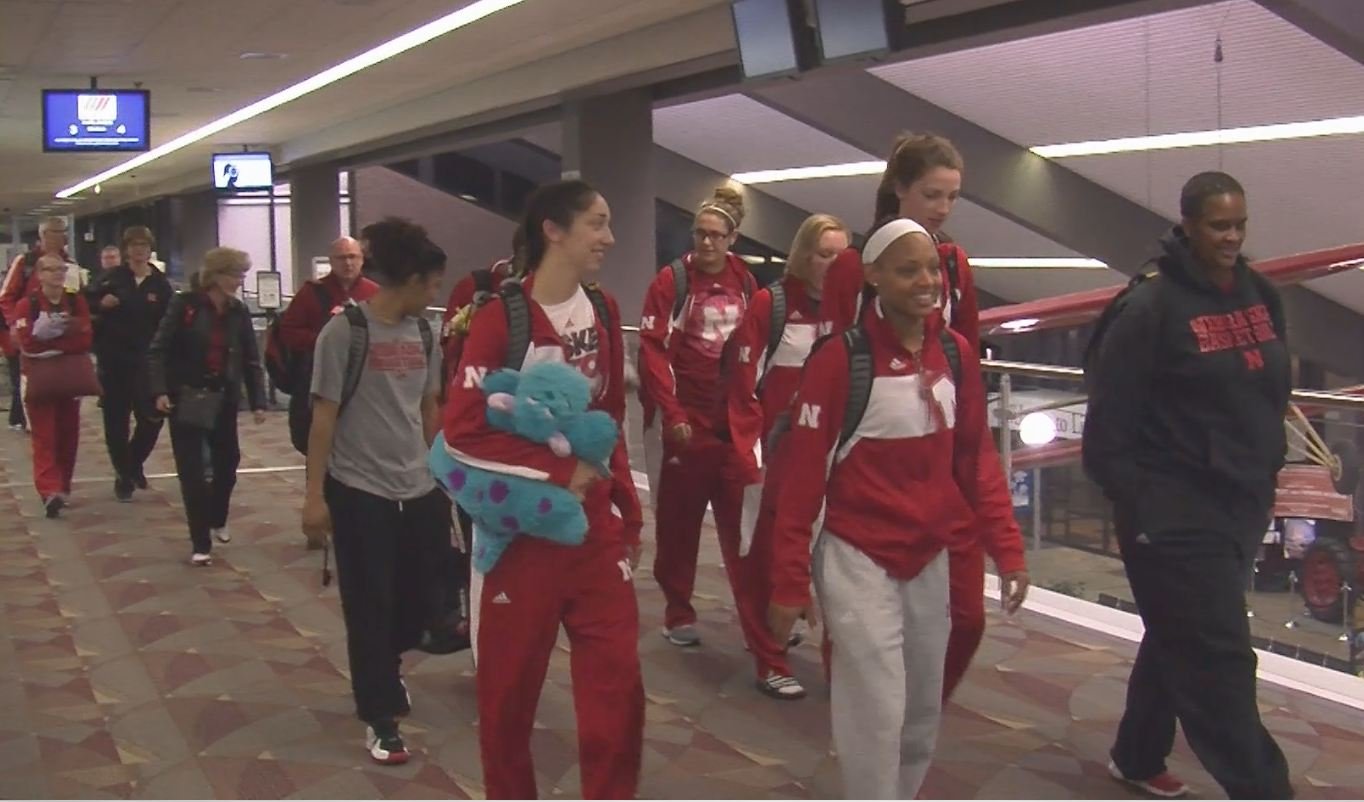 Posted By: Dan Messineo
dmessineo@klkntv.com
The Husker women are back in the Capitol City after an overnight flight from Los Angeles. Despite the heartbreaking loss Monday night against BYU, the Husker women's basketball team arrived back home tired, but with high spirits and thankful for a great season.
The team fell behind early in the game against BYU, only to rally in the second half. However, it was not enough to pull off a win against the Cougars. The Huskers lost the game 80 to 76. Coach Connie Yori said they lost to a team that was "hitting on all cylinders" and they "new it'd be a tough game." Despite the loss, the couch said the future looks bright. "We feel like we've got our program rolling and going in a good direction. We've got a good recruiting class coming in. Plus, you know, remember we've got four starters returning plus some other kids. So, we're excited about our future," Coach Yori said.
One player who will not be returning next season is "Big Ten Player of the Year" Jordan Hooper. She's graduating and moving on. Her future looks bright too. She said she'll be trying out for the WMBA.
If the women would have won Monday night's game they would have played here in the Capital City. The Pinnacle Bank Arena will host games in the NCAA tournament starting this Saturday.