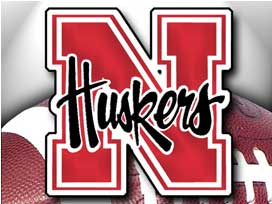 Courtesy: Nebraska Athletics
Nebraska and BTN announced Monday that the Huskers' Red-White Spring Game on Saturday, April 12, will be televised by BTN on a tape-delayed basis the same evening, beginning at 7 p.m. CT. The game will be streamed live on BTN2Go, with kickoff set for 2 p.m. CT.
Larry Punteney and Damon Benning will handle the television call of the contest.
The contest can also be heard live on the Husker Sports Network and Huskers.com, with the pre-game show beginning at Noon. Greg Sharpe and Matt Davison will call the action from the booth, with Matt Coatney on the sidelines.
Tickets for the Red-White Spring Game remain available on-line at Huskers.com or by calling the Nebraska Athletic Ticket Office at 1-800-8-BIG-RED. All seats are reserved and cost $10. Youth taking the Drug Free Pledge will be admitted for free, but must call the Ticket Office to secure a complimentary ticket to the game.