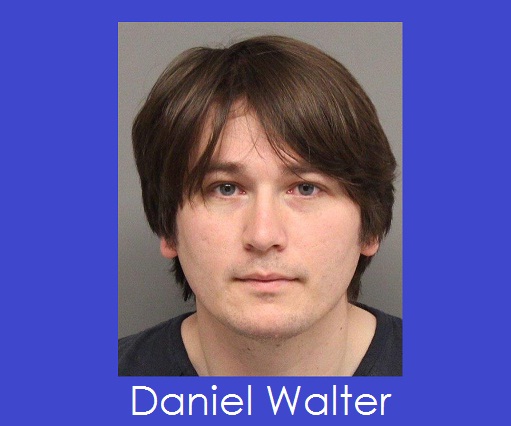 Posted By: Kayla Bremer
Kbremer@klkntv.com
Lincoln Police have arrested the man they say is responsible for several Molotov cocktail arsons last month. Police say 27-year–old Daniel Walter turned himself in Wednesday morning.
Black scorch marks left on city streets and curbs were caused by the several arson attempts on March 26th.
Police say Walter threw the Molotov cocktails out of his car into a neighborhood in south Lincoln.
"It's pretty disconcerting...I mean, that's gas and a bomb," Lincoln resident Toby Tyler said.
Officer Katie Flood says there were five devices in all. Four were in the Cripple Creek area and the other near 48th and Leighton.
Witnesses saw a light colored sedan leaving each scene and the car was also caught on video surveillance. Images were posted on social media and police later received a tip after it was spotted.
"A Dodge Neon actually had a missing side mirror and had distinctive striping on the rooftop so when that car was seen at 50th and South, it was quickly identified," Flood said.
Walter faces five counts of Felony Possession of a Destructive Device.
Thankfully no one was injured in any of the incidents and the Molotov cocktails only caused minor damage.