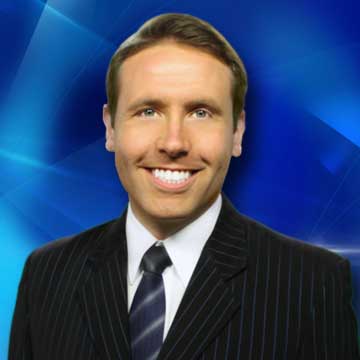 Nolan grew up in Oakland, CA., where he played Little League Baseball, achieved the rank of Eagle Scout and enjoyed camping. He says that he also enjoyed watching the news with his family. "Ever since I was little, I wanted to work in the news business", says Nolan. He continues, "Everyone has a story and I love meeting people and telling their stories."
Nolan took his first step toward living his dream when he enrolled at Brigham Young University in Broadcast Journalism, where he graduated with degrees in Broadcast Journalism and Political Science. At BYU, he anchored the newscast produced by the student. Before becoming the Morning and Midday News Anchor for the Channel 8 Eyewitness News in April of 2014, he was the weekend anchor at KALB in Alexandria, LA and the early morning live reporter at KNOE in Monroe, LA.
About Lincoln, Nolan says, "Everyone is super nice, it's a little windy (and) you can find anything you want or need right here". In his spare time he enjoys playing sports, staying active and being outside.
?