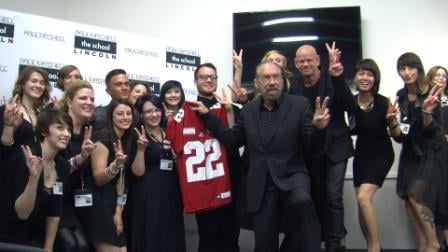 By: Lauren Fabrizi
lfabrizi@klkntv.com
John Paul DeJoria of Paul Mitchell hair products has opened his newest cosmetology school in the capital city.
DeJoria has more than 100 schools nationwide. Students must complete 2,100 hours of class time before getting their degree.
"Whether it's in Lincoln, Neb., New York, Chicago or Beverly Hills - no matter where the school may or may not be - we produce the same high quality of hair stylists in every school we have," DeJoria said.
"When my friends ask me how it's going, I just tell them that I feel like I'm living in a dream and I'm going to wake up some day," student Jenna Schafer said.
The school opened in February, and so far has about 40 students.
If you'd like to apply, you can talk to the admissions person at the school, located at
5601 S. 59th Street.