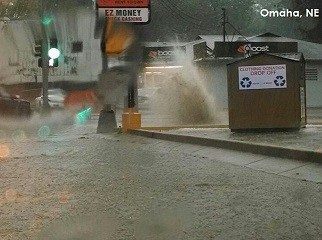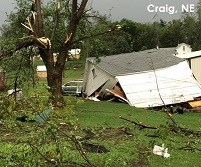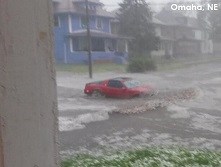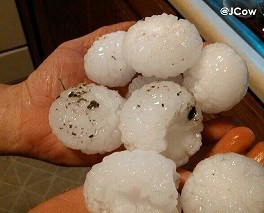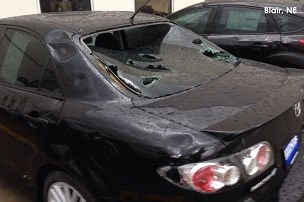 By: Channel 8 Newsroom
8@klkntv.com
As of 9 p.m. Tuesday night, the city of Lincoln had avoided the brunt of the severe weather. The capital city has seen some heavy rain and marble-sized hail, however, it's been much worse for other parts of eastern Nebraska.
At more than 4.5 inches of rain, the city of Omaha set a 21st Century 24-hour record. The all-time record is 6.46 inches set in August of 1999. The city has seen extensive flash flooding, with authorities forced to rescue some near 16th & Ames.
In Blair, Woodhouse Auto has already taken to Twitter to advertise a future "Hail Sale," as many vehicles were damaged in Monday afternoon's storm.
In Norfolk, Neb., there were reports of tennis and baseball-sized hail. Pictures near Craig, Neb. show significant damage to vehicles, sheds and grain bins.
Photos Courtesy: Korey Brooks, Omaha Police Department, Bailey Denker, @JCow, @WoodhouseAuto