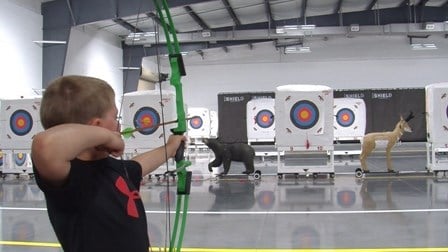 Posted by: KLKN Newsroom
8@klkntv.com
Nebraska Game and Parks and the City of Lincoln came together to build the new outdoor education center near 44th and Superior.
People of all ages can practice their inside shooting for pistols and archery, and learn about recreation safety.
"This is a family friendly center. This is a center where families can come, bring their kids of all ages and there's something for everybody," Game and Parks director Jim Douglas said.
On an economic standpoint, the center could raise a lot of money for Lincoln.
"This facility is going to bring a lot of shooting enthusiasts into town, they'll have tournaments," Mayor Chris Beutler said.
The Nebraska Game and Parks Outdoor Education Center is now open to the public. Admission is free today.