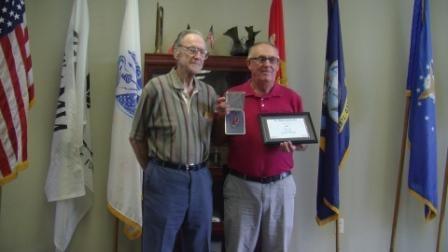 By: Lauren Fabrizi
lfabrizi@klkntv.com

A Lincoln war veteran was honored Wednesday.
Harold Werner served in the army during World War II from 1943 to 1946. The 89–year–old was a messenger, and also assisted the medics after battle.

Werner is a Bronze Star recipient.

Werner's accomplishments were recognized at the Vet Center in Lincoln.

"I'm glad that you recognized me," he said. "But I didn't win the war myself, so I'm not looking for any kind of recognition."

This is something new the Vet Center in collaboration with Nicholson & Associates Drug and Alcohol Testing is doing. A vet from Nebraska will be honored the third Monday of each month. A deceased veteran will also be recognized.