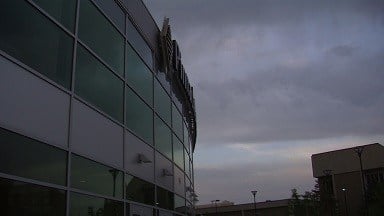 By: Jenn Hatcher
jhatcher@klkntv.com

The Pinnacle Bank Arena's fiscal year ends in a couple of months and some changes are coming.

Officials say their first year is a learning year.

One big thing they learned, those with premium seating, do have to pay taxes on admission.

The arena was not charging tax on premium seating, like suites and now the Department of Revenue says they owe 90,000 dollars.

"We felt that under a different interpretation of the law that it would not be taxable at all, the department of revenue and this is their area, they had a different opinion after listening to our arguments, in looking at the law they came to a different conclusion," says Jeff Kirkpatrick, city attorney.

The Pinnacle Bank Arena thought it didn't have to charge this tax based on documents from the Century Link Center in Omaha.

No word on why it doesn't pay that.

In realty our arena doesn't have to charge taxes on the parking passes or the contribution to support the arena, but they must tax for admission, which was being done on individual tickets, but not for suites.

The arena is choosing to swallow the cost for the first year.

Kirkpatrick says, "We felt in fairness to a body frankly that has been very supportive of the arena that we are very grateful for, that we should pay it this first year."

20 percent of the cost for these special seats is taxable explains Kirkpatrick.

He also says the arena will get about 47,000 of the $90,000 back because of turn back tax.

The arena will ask those with premium seating to start paying that partial tax when the new fiscal year starts in September.

They should expect a letter in the mail in the coming weeks.


The JPA also allocated 460,000 dollars of money made from sponsors of the arena to pay the facilities deficit for the fiscal year ending August 31st.