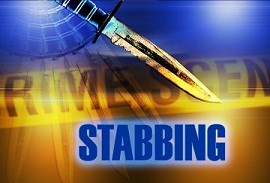 By: Brittany Paris

bparis@klkntv.com

Police say an argument quickly turned into a stabbing at an apartment near 28th and N around 5 a.m. Sunday.

Police haven't said what led up to the attack, but say a 33-year-old woman suffered stab wounds to her stomach as well as cuts to her face.

There were two others in the apartment at the time. Officers say one of them called police and tried to intervene. His face was cut and the suspect bit him on the chin before running out.

We spoke with neighbors off-camera, but one man says violence and crime in the area are becoming too common. Another asked whatever happened to just walking away from an argument.

The woman underwent surgery Sunday morning. Police say she's expected to be okay, but her injures are significant.

Officers say the victim had a protection order against the suspect and he was in violation of it by entering the apartment.

Police are still searching for the suspect, but officers do know who they're looking for.

They say the man will be arrested for stabbing the woman, assaulting the witness and violating that protection order.