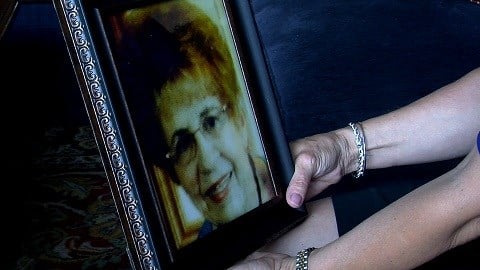 By: Jenn Schanz
jschanz@klkntv.com
Jodi Osborn of Lincoln says her mother was her best friend.
In fact, she was close with all of her kids, even her son Dale. For years, Dale battled Schizophrenia and substance abuse. After getting evicted several times, Jodi says her mother let Dale move in with her in San Diego.
Jodi knew Dale's presence could be stressful for her mother, but she says she never expected the tragedy that hit her family June 30th, 2013.
"We missed the signs in my family. We completely missed it," Osborn says.

Her mother was killed due to blunt force trauma, after Dale punched her in the face.

"We knew that my brother had a lot of Schizophrenic rants and ravings and she was subjected to that. But I didn't realize the extent of the mental abuse that she was dealing with day in and day out," says Osborn.

Dale pled guilty to second-degree murder and is serving 25-years to life behind bars. Jodi is now an elder abuse awareness advocate. She works with the Department of Health and Human Services and has made it her mission to help others see the signs that she didn't.

"It's probably healing for me to be able to get out there and spread this, so that others can be aware and not miss the signs and get help early," she says.

Jodi says elder abuse isn't always just physical. It can be mental, emotional, and financial. And the signs aren't always clear–cut. If you're concerned of possible abuse, you can call the anonymous Adult Abuse and Neglect Hotline at 1–800–652–1999.

Jodi says she's forgiven Dale, and wants to use her family's tragedy, to protect others.

For more information on how to detect, and report elder abuse, click here: http://dhhs.ne.gov/children_family_services/Pages/nea_aps_apsindex.aspx