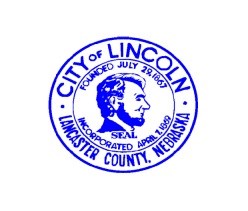 By: Vanessa Brown
vbrown@klkntv.com

The South Beltway is not something Lincoln residents will be voting on – it's slated to happen. Mayor Chris Beutler is proposing a quarter-cent tax increase to provide money for not just the Bypass, but all of Lincoln's roads, in an effort to make sure we don't drain resources away from other needed roads projects. The Beltway was the subject of this week's Grow Lincoln segment.
The following is an interview with local real estate experts.

"Highway 77 a little south of Saltillo Road has the potential to be a huge intersection someday for the Bypass. It is here that the Bypass will begin and run south of Saltillo, catching Highway 2 between 110th & 120th Street," said Dave Albers, of Albers Company.

"We've had a lot of debate about whether or not we like the idea of paying for a tax, and the City Council will soon decide whether to put the tax on the ballot or to prioritize the existing funds that we have towards this," said Robin Eschliman, of Eschliman Commercial Real Estate.

"Whether the tax passes or not, overall there's been little to no discussion about what the investment in the Bypass could do for our city. Kansas City, Kansas offers a great example. In the 1980s, the investment was completed in a bypass, called Interstate 435," Albers said.

"By the late 1990s, amusements and retailers began committing to the interchange at I-435 and I-70. The reason they committed was because of the roads. The list is long: Kansas Speedway, Cabelas, Great Wolf Lodge, Legends Shopping Center, Hollywood Casino, and Sporting Kansas City Major League Soccer," Eschliman said.

"Something that was very significant to people living there was that Google saw this coming and made an early, huge investment in fiber. The KU Medical Center and KU hospital has invested hundreds of millions into this region. Here is a graph showing how property tax proceeds jumped from before 2001 to today," Albers said.

"Sales tax from the soccer stadium was pledged for 21 years to pay off the bonds to fund more of the roads in the project, but they are going to be paid off after only 17 years," Eschliman said.

So the lesson here about the Bypass is, 'if you built it, they will come'?

"It isn't a promise, but we should make that our goal, and one thing is for sure, if we don't build roads, they won't come," Albers said.

Grow Lincoln airs every other week during Channel 8 Eyewitness News at 6 p.m. Albers and Eschliman can also be heard Thursday mornings at 7:40 a.m. and Saturday noon on 1400 AM / 94.5 FM on KLIN.