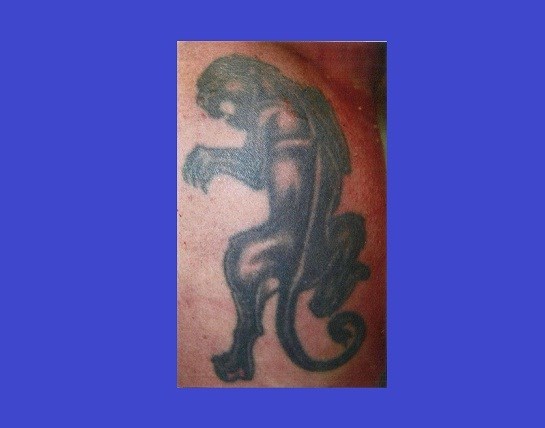 By: Hannah Paczkowski
hpaczkowski@klkntv.com

A mystery needs solving in Seward County. Wednesday, a man's body was discovered on the bank of the Big Blue River, just south of Beaver Crossing.

"This is a homicide and there's foul play involved," Nebraska State Patrol investigator Cory Townsen said.

The victim has yet to be identified. Investigators said he's an Asian male between 25 and 45, about 5 foot 7 inches tall and 140 pounds. He has black, medium length hair and brown eyes.

"All we know is his physical characteristics and that he has one distinguishing mark which is the tattoo on his shoulder or upper arm," Townsen said.

Experts said the panther tattoo is not a fresh design. Curtis Sorge is the owner of the Hungry Eye Tattoo Studio near 9th and O Streets. He said he recognized the victim's tattoo in a book.

"It's from a company called Spalding and Rogers, which was really on of the first fresh tattoo design places people used," he said.

Sorge said a lot of the designs in the book aren't common today. He also said the color and age of the victim's skin shows that the tattoo was done more than 10 years ago.
Unfortunately, most tattoo studios only keep records up to five years. Sorge said it'll be hard to track down the tattoo through the artist.

"Hopefully somebody can just ID it that knew him," he said.

If you have any information on this case, or if you recognize the victim's description, please call the Nebraska State Patrol at 479-4921, or Crime Stoppers at 1-800-422-1494.