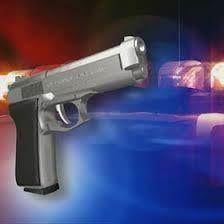 By: Channel 8 Newsroom
8@klkntv.com
Lincoln Police have arrested two men for threatening a woman with a gun downtown early Sunday morning.
Authorities say police officers were approached by the woman near 14th and O Streets just after 2 a.m. She said two men got angry with her, and one told the other to shoot her. Police say one of the men lifted his shirt and showed her a handgun.
They say the woman pointed out the pair to officers nearby. After chasing them, police caught up with them on 13th between O and N Streets.
Officers located a revolver about 30 yards from where the arrest was made.
23-year-old Ashlong Philemon, a transient, was arrested for terroristic threats, use of a weapon to commit a felony, carrying a concealed weapon and failure to comply. Officers found cocaine in his pocket. He was also cited for possession of a controlled substance and possession of a deadly weapon during commission of a felony.
23-year-old Marshoul Philemon was arrested for terroristic threats and failure to comply.