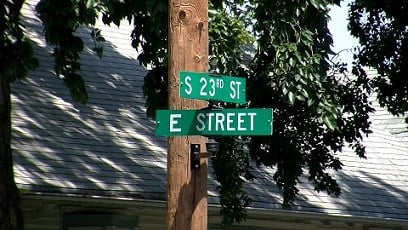 By: Jenn Schanz
jschanz@klkntv.com
A series of indecent exposures has women on edge.
The suspect has been hitting an area basically south of the Capitol building from 13th to 24th. Reports began at the end of April, the most recent one happened Saturday near 23rd and E. The victim was just 15-years-old.

Police say the suspect has exposed himself 9 different times. Once at a bus stop near 17th and A, and a few times in front apartment buildings. But police are now concerned the man might be getting more aggressive; the last two exposures were inside the victims' homes.

"What started as exposures outside apartment buildings has escalated to the most recent incident, where he actually entered a home and was touching a teen girl," says Officer Katie Flood of the Lincoln Police Department.

Police are asking people to follow a few safety tips:
1. Report any suspicious activity that you may see
2. Be aware of your surroundings
3. If confronted by the suspect, remain calm, and try to gather as many details as you can.
While some residents say crime isn't rare in the area, others are surprised by these latest reports.

"It's a huge concern. And I have a teenage daughter, and it brings up huge red flags," says a homeowner near 23rd and E.

Lincoln Police are searching for a black male in his late 20's to early 30's with a small to medium build, between 5 foot 7 and 6 feet tall. He has been seen wearing dark clothing, and is sometimes on a bike.
Anyone with information is urged to call a Lincoln Police Investigator at 402-441-6000 or Crime Stoppers at 402-475-3600.