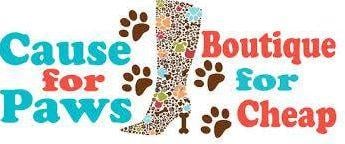 By: Lauren Fabrizi
lfabrizi@klkntv.com

Cause for paws, a resale boutique in Lincoln, is expanding its outreach by helping reunite animals with their owners after natural disasters.

The store donates money from its sales to animal shelters throughout the region. Now, those with the store are taking on a new task.

"I want to really get out there and help these people with their pets," owner Adair Sue Sturgis said. "Because I know what I would feel like if I lost any of my dogs or cats."

Sturgis was in Pilger days after twin twisters ripped through the town. She said she and her business partner, Kathy, helped reunite several lost cats and dogs with their owners.

Sturgis' store recently moved locations across from Van Dorn Plaza near 48th and Normal Streets. She said the new spot is bringing in much more revenue, which makes the disaster relief program possible.

"More new people than we've ever had before," Sturgis said. "It's just amazing how many more new people walk through the door everyday."

SitStay.com, a dog supplies company, has given Cause for Paws a large donation to help kick start the program. Sturgis said she hopes this new endeavor will be the start of something great.

"Just to see their faces, and the people that had their animals and how happy they were and the smiling faces," she said. "That made all the difference in the world to us."
To learn more about Cause for Paws, click here.