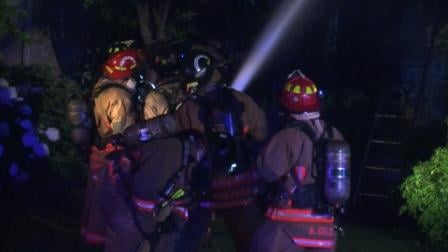 By: Channel 8 Newsroom
8@klkntv.com
Lincoln Fire and Rescue spent a good portion of Friday night into early Saturday morning battling blazes throughout the city.
Several of them were caused by fireworks.
Crews responded to a two-home fire at 27th and Nottingham Court after 10 p.m. Neighbors say a firework went through the basement window.
An apartment fire in the 3100 block of North Hill Road had to be evacuated. The fire started in the second floor and spread to the third.
Crews also fought a garage fire at 612 Pier 2 and a house fire in the 2100 block of Wilderness Ridge Drive.
A fire at 2130 Stone Creek Loup South started on the roof of the garage and then spread to the attic. No one was home at the time. Channel 8 Eyewitness News spoke with the person who called 911.
Officials say fire inspectors are still working to determine estimates in damage and the causes of some of those fires. We'll have more information tonight at 6.