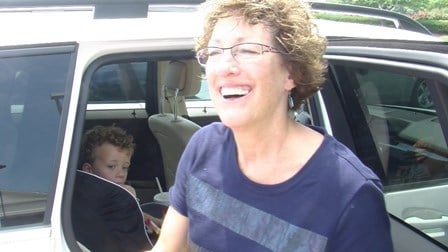 By: Hannah Paczkowski
hpaczkowski@klkntv.com
Monday, a 15-month-old child was left in a hot car in Connecticut and died.
Several other cases were reported this year of parents or guardians leaving their kids in hot temperatures. For instance in Georgia, Justin Harris is accused of purposely leaving his 22-month-old son in a hot car for seven hours. He's been charged with murder and child cruelty.

"Who would forget their child in the car? That's so scary," Cindy Rempe said.

Rempe is watching her 3-year-old grandson, Jet.

"He's always with me and it's way more fun to have him along. I would never think of leaving him in the car. Sheesh, I wouldn't even leave the dogs in there," she said.

Parents and guardians forgetting their children is a lot more common that you may think.

"Last year we had over 40 deaths in the nation and this year we're on track to beat that record, unfortunately," Injury Prevention Program Coordinator Brian Baker said.

Safe Kids Worldwide is an organization dedicated to preventing child injuries. They say young kids are especially at risk because their bodies heat up three to five times faster than an adult's.

Baker said guardians need to find a way to keep their child in the forefront of their minds. One thing you can do is take your purse or a shoe and put them in the backseat. That way, you remember someone's back there.

"If you get out of the car, you'll notice that you don't have both shoes on right away," Baker said.

It's a simple reminder that could a save a young life.

"I'm sure for the parents, if it's an accident, it must be horrifying, something they can never forget," Rempe said.

Safe Kids said every 10 days a child in the U.S. dies when they're left alone in a hot car. For more information, go to www.safekids.org.