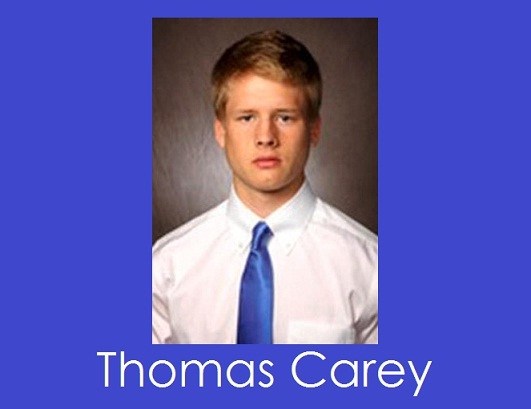 By: Jenn Schanz
jschanz@klkntv.com
19–year–old Lincoln Stars player Thomas Carey stood before a judge in Minnesota for the first time Thursday, after being charged with videotaping himself having sex with an underage girl, and sharing the video.

His attorney, Bruce Quick, says he plans to fight the charges.

"The evidence will be pretty clear that the law that was drafted for those allegations did not intend to apply to these facts," says Quick.

According to court documents, Carey and other Stars players met up with the 15–year–old victim at a Fargo hotel room back in February after an away game.That's where police say Carey had sex with the girl, while teammate 19–year–old Brandon Smith videotaped it.

Court documents say Smith also had sex with the girl, while Carey took video and pictures.

Carey argues the victim consented to being videotaped. According to the documents, Carey initially denied sharing the video, but eventually admitted to sending it to a Moorhead high school student.

After appearing in court, Carey was released by the judge on his own recognizance.He's prohibited from contacting the victim.

"He's doing fine. He's very upset obviously, by the allegations. This is a very, very nice young man and a very nice family," Quick says.

Carey faces three felony counts. If found guilty, he could face up to ten years behind bars.
Both Smith and Carey have been suspended indefinitely from the Lincoln Stars. Team officials have declined to comment further.
Smith, also faces three felonies and could get up to 10 years for his charges. He'll appear in court July 29th.
The Lincoln Stars have release the following statement regarding the case:

"The USHL and Lincoln Stars are aware of the incident involving a pair of players that competed during the 2013-14 season, and both the League and organization have been in cooperation with authorities throughout the legal process. The players have been previously suspended indefinitely due to violating the USHL Player Code of Conduct, and that suspension has continued throughout the investigation of the matter. It is a privilege to play in the USHL, and we demand the highest standards both on and off the ice in terms of how players conduct themselves, as they are representing not only themselves, but their organization, community, and the League. We will continue to cooperate with authorities and monitor the legal process and will have a final determination of the players' status in the USHL once that process has concluded."