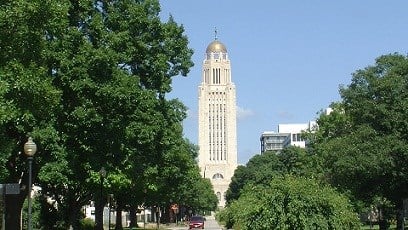 By: Brittany Paris
bparis@klkntv.com
As children continue to pour across the United States southern border from Central America, the illegal immigration problem has turned into a crisis and it's right here in Nebraska.

Sen. Johanns confirmed about 200 border children have been placed with families or sponsors in the Cornhusker state.

But Friday, Gov. Dave Heineman says that's all he knows.

He's in Nashville at the National Governor's Association, but gave an update on KFAB Friday evening, and is demanding answers from the Federal Government.

"So far they've indicated to me they're not willing to tell the Governor of Nebraska or any mayor in our state where they've transported these illegal individuals. And that's not right. That is not fair. That is not appropriate," Heineman said.

He says the real decisions are being made by Health and Human services on the Federal level.

He spoke with the key policy advisor, asking the names of the immigrants, who they're staying with, who's paying for them to be here, how they got here and when they'll leave. All questions still left unanswered.

"I'm just very, very concerned and I can't believe in America that we have a federal government that essentially is secretly transporting them to Nebraska, they're illegal immigrants and they won't tell us who they are," Heineman said.

He says it's important he knows the names of the people in our state and who their sponsors are so we can keep track of them.

The children are supposed to show up at some future court hearing, then be deported.

And what if the children are still here during the school year? Are we supposed to educate them?

"Our taxpayer dollars from legal Nebraska citizens are going to end up paying, potentially, for their education," Heineman said.

Vice President Joe Biden was at the conference the governor is at. Heineman asked for answers from him. The Vice President said he'd check into it.

The Governor says in all likelihood, more children entering the U.S. illegally will be moved here.

The Secretary of Health and Human Services may be arriving at the National Governor's Association on Saturday. If she does, Heineman says he will try to meet with her.