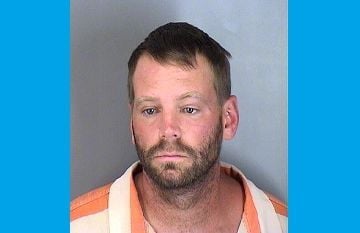 By: Channel 8 Newsroom
8@klkntv.com
The Sarpy County Sheriff's Office says they've arrested an Omaha man for the attempted sexual assault of a woman.
It happened around 2:30 a.m. in Gretna. Authorities say two women in their early twenties were walking home from a nearby residence when the suspect, Kelley Hill, 32, confronted them.
They say Hill told the women he was going to hurt them. They say he punched one of the women in the face multiple times, dragged her across the street and tried to sexually assault her.
The other woman called 911. Both women were screaming for help. Deputies say their cries were heard by a resident in the area. They say the man yelled at the suspect and Hill ran off. The resident checked on the victims before chasing Hill for a few blocks to a nearby park. Deputies located him in North Park.
Hill was identified by his victims and the witness. He was booked at the Sarpy County Jail for third degree assault, attempted sexual assault and two counts of terroristic threats.
The victims received medical attention at the scene for injuries sustained from the attack.
An investigation continues.