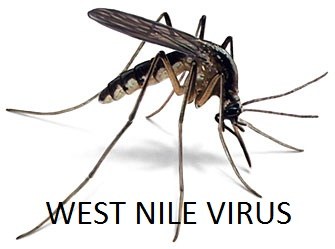 Posted 'By: KLKN Newsroom
8@klkntv.com
Lincoln-Lancaster County Health Department officials say no human cases of West Nile Disease have been reported in Lancaster County so far this year. But they encourage residents to protect themselves from mosquito bites during late summer, the time when the risk of contracting the disease is highest. LLCHD's mosquito surveillance program has found a significantly higher than normal number of Culex tarsalis mosquitoes, the primary carrier of West Nile Virus. This increase is consistent with surveillance reports across the state.

Last year, 15 local residents were diagnosed with West Nile Virus infections. Nine were diagnosed with more serious neurologic symptoms that can include headache, high fever, neck stiffness, disorientation, coma, tremors, seizures or paralysis. Based on previous case histories, many of those who contract the disease can be affected by the illness for years.

"We want to encourage everyone to 'Fight the Bite' by wearing repellant and staying inside at dusk and dawn," said John Chess, LLCHD Environmental Health Supervisor. If you do go outside at that time, he said, wear lightweight long-sleeved shirts and long pants. Chess advised using only EPA-registered insect repellents containing DEET, Picaridin or oil of lemon eucalyptus and following label directions.

LLCHD is asking for the public's help to reduce the breeding areas for mosquitoes that carry West Nile Virus Disease by taking the following preventive measures:


• Dump small wading pools daily and maintain swimming pools properly.

• Maintain garden ponds and fountains, and always keep water flowing.

• Clear debris, weeds and litter from drainage ways.

• Change water in your birdbaths weekly and pet bowls daily.

• Remove vegetation from sewage lagoons.

• Store tires, buckets and containers where they cannot collect water.

For more information, visit health.lincoln.ne.gov.