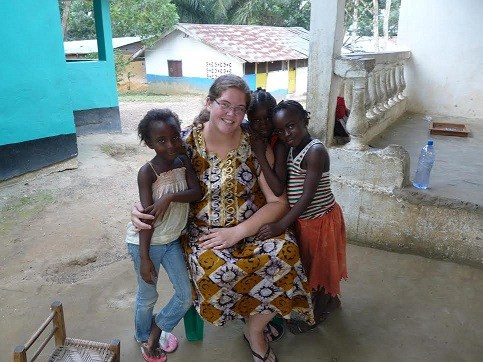 By: Jenn Schanz
jschanz@klkntv.com
For Caitlin Moore, up until a week ago, the wrath of the Ebola virus didn't pose an immediate threat.

"It hadn't reached where I was living. You know, it was just a BBC tweet or a Peace Corps email or something and I didn't really think much of it. But after talking to the other volunteers I realized, this is pretty serious, it's gotten worse," Moore says.

Bad enough, that Moore, along with all Peace Corps volunteers in Liberia, Guinea and Sierra Leone, were evacuated.

"Ebola in Liberia is unquestionably a very grave crisis. It is uncontrolled," said Dr. Kevin De Cock of the Center for Disease Control.

Now, after 14 months of working as a teacher in Liberia, Moore is back in Nebraska on an administrative hold. She's relieved to be away from the Ebola threat, but says leaving her community was devastating.

"My heart breaks because they saw us leaving. And the last time they saw Peace Corps leave Liberia was during the war. And so people, they get really scared when Peace Corps leave," Moore says.

According to the World Health Organization, there's been nearly 2,000 Ebola cases since this latest outbreak. More than a thousand people have died from Ebola since March.

"Looking at them and knowing we can escape I guess, to America, and they're in Liberia you know, and they're stuck with the resources that they have and the knowledge that they have. I just, it makes me hope that there's a big push so that people can really understand the virus," she says.
Moore is on administrative hold for 60 days. She says while she's back stateside, she'll be giving presentations, sharing her experience, and spending time with family.