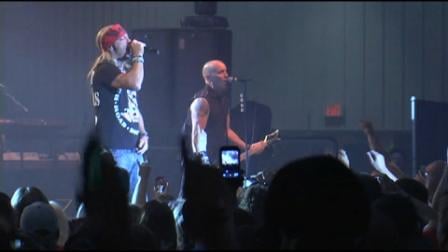 By: Lauren Fabrizi
lfabrizi@klkntv.com

Two months ago, it was unknown whether Kandi Murphree would ever wake up again.

"When you think of her miraculous recovery, it's truly a miracle," Stanton County Sheriff Mike Unger said.

Sunday night was the first time the sheriff saw Murphree since dueling tornadoes claimed the life of Murphree's five–year–old daughter, Calista Dixon, and left Murphree unconscious in the hospital.

"I was there when you were hurt with your daughter," the sheriff said. "And I just wanted to tell you personally how sorry I am."

"Blew my house and my kids away, nothing I could do," Murphree said.

But through the power of music Sunday came a little bit of healing for families like Murphree's as rock star Bret Michaels hosted a tornado relief concert for those affected by the storms.

"Music has such a healing spirit to it," Michaels said. "And the spirit of rock 'n roll and what we do up there like being able to do songs like 'Every Rose has its Thorn' and 'Something to Believe In.'"

Something to believe in for Murphree as she and her son and daughter find the strength to go on without Calista.

"I'm dealing with it now, and we're going to be 100 percent," Murphree said.
All proceeds from the concert will go to northeast Nebraska towns devastated by the storms.