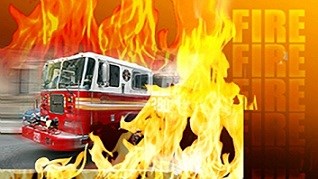 Posted By: Veronica Ortega

A family is evacuated from their home after smoke fills their basement.
It happened just after 1:30 Tuesday morning near 33rd and C Streets.

Firefighters had the fire under control within ten minutes. Officials say it started in the basement and heavy smoke was billowing throughout the home.

Three people were inside at the time. Officials say they're okay.
Fire crews did find an injured family pet, but the cat is expected to survive.

Fire officials want to warn all of us to use caution when using heating devices.

"People starting to use heating sources. If you have any issues or ill feeling. Flu like symptoms, you may call us and verify you don't have a carbon monoxide problem in the home," Battalion Chief Leo Benes said.

Authorities are still investigating the cause of the fire and the amount of damage to the home.

The Red Cross is helping to relocate the family.