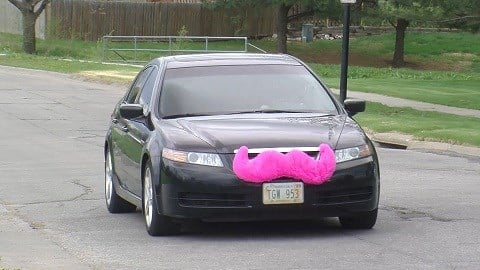 By: Megan Conway
It works like a taxi service, and it's called "LYFT." The business has been in Lincoln for months. Recently in Sarpy County, some LYFT drivers have been given tickets.

The Lincoln drivers aren't nervous about the citations.

"LYFT has our backs, they say they'll come in, they'll cover expenses and that they are fully going to support their drivers, so my fear is minimal," says Trena Teeter, LYFT driver.

LYFT has been operating in Lincoln since April. It's a national company that hires local drivers to pick up people, like a taxi. It all works through an app on smasmartnes but the Nebraska Public Service Commission has never given them permission to do this. It says they have to follow the same regulations as taxi companies. Four drivers in Sarpy County were ticketed for violations. One of these violations was for driving without a public service commission issued permit. There's also concern about insurance.

"The driver, if they lose their insurance from being in an accident in a commercial circumstance, it may be difficult for them to get that insurance back and if they do, it would increase the cost for them," says Mark Breiner, Public Service Commission director.

Drivers say that LYFT has the commercial insurance on every driver, but it has not been shown to the commission. According to LYFT, it's a donation based business, so then the state statutes do not apply. But state officials say issues with background checks are also in question.

"There's just a lot of questions I don't think have been answered," says Breiner.

After the amount of rides Trena Teeter gave on the last home football game, she says LYFT is helping the community by giving sober rides.

"The last football game was huge. The majority of those people had been drinking and told me they'd drive if it wasn't for LYFT," says Teeter.

Not only sober rides, but also people who depend on LYFT to get them to work or the elderly who can no longer drive themselves to doctor appointments. These passengers don't take any of the fault if LYFT drivers began to receive tickets in Lincoln .

The Commission said it's not likely the drivers will be pulled over right now, but the investigations and enforcement will continue. It's a nationwide issue with citations and even car impoundments happening all over the country.