News
Fewer seats in Memorial Stadium
North Section of the stadium receives larger seats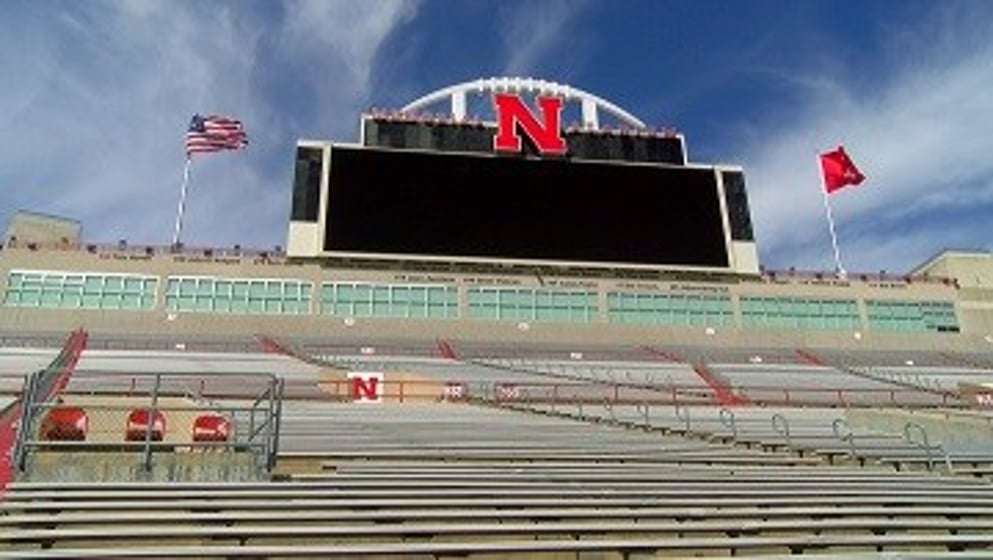 Posted By: Reid Kilmer
rkilmer@klkntv.com
Husker fans will have to yell a little louder at football games because they're over a thousand fans short this season.
Earlier this year the university removed 1,100 seats from the north section of Memorial Stadium.
The new spots are now 22 inches wide rather than the standard 18 in the rest of the stands.
Husker fan, Nicole Winterstien said, "I think that's fantastic we're already crammed in there like sardines anyway."
School officials say the timing was perfect to renovate part of the stadium.
Associate A.D. for Development and Ticket Operations, Diane Mendenhall said, "The upper north planks were weathered and we needed to replace the planks, so this was the perfect opportunity for us with our fan experience initiative to actually widen the seats."
The season ticket holders whose seats vanished were relocated to different areas.
However the loss of those tickets will hurt the university's wallet.
School officials say the seat change will result in a loss of nearly $450,000.
It's a move that could make many fans happier.
Winterstien tells Channel 8 Eyewitness News, "Expanding the seats just makes it a little more comfortable, especially on games like last weekend when it was super hot, you don't want to be standing right next to each other."
Memorial stadium now seats 86,047 people compared to 87,147 in 2014.
The number of people at the game for consecutive sellouts, such as last weeks at 89,950, includes staff and others in the total amount.