News
Fahima Paghmani
Fahima joins us from California and calls San Diego her hometown.. Fahima's love for reporting came at an early age, when she witnessed her classmates in her kindergarten class stealing candy from the treasure box, it became her first story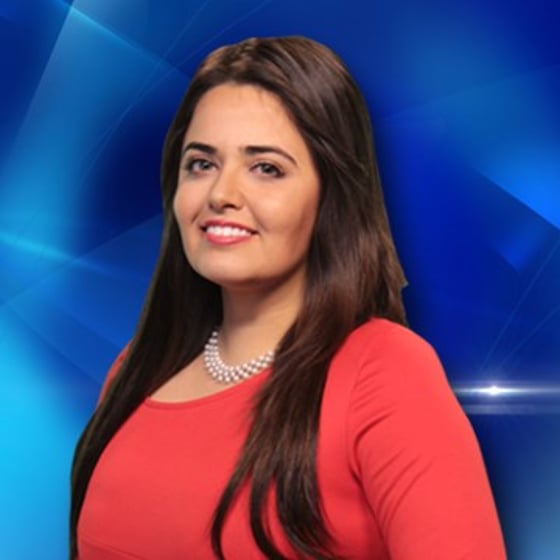 Fahima joins us from California and calls San Diego her hometown. She comes from a traditional Afghani house; which meant a lot of cooking, running errands, and many over the top family gatherings. Fahima's love for reporting came at an early age, when she witnessed classmates in her kindergarten class stealing candy from the treasure box, it became her first story and that's when she knew reporting was her calling; sadly she was labeled as a tattletale and no one played tic-tac-toe with her for the rest of the school year. 
Fahima earned a bachelor's degree in Mass Communications and a minor in Journalism at San Diego State University. "Go Aztecs!" she adds. She thought she wanted to be a reporter for the newspapers, so she spent time interning at The Union Tribune and Patch.com in San Diego. She was also a writer for her college newspaper; where she won a San Diego Press Club Award.
But she changed directions when she ran into Emily Valdez from Channel 10 ABC San Diego, where she motivated and encouraged Fahima to follow her dreams. So, Fahima joined a three month program called Newscene, it taught her a lot about reporting, writing, and editing. "Chris and Laura are like a big deal in San Diego" She adds, "I feel honored they took their time to teach me how to become a better reporter." 
Before becoming a Channel 8 Eyewitness News Reporter, she was a news writer and an assignment editor at KUSI-TV in San Diego, CA.  "I am excited to be in Lincoln", says Fahima and she adds "Being able to experience snow and rain at the same time, is remarkable". That being said, it was her first time buying a raincoat, snow boots, and many sweaters.
When Fahima is not reporting she enjoys Facetiming her parents, she has a great relationship with them, and says her Dad is her best friend. She's a huge reality TV fan which means she's an avid watcher of The Real Housewives of Atlanta and New York. But when she is not watching her favorite TV shows she's exploring Nebraska.
If you have a story idea, she encourages you to email it to her or you can send her a simple hello.
fpaghmani@klkntv.com
Facebook- Fahima Paghmani Channel 8 Eyewitness News
Twitter-FahimaPaghmani