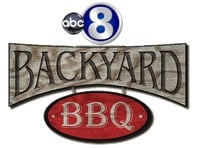 It's that time of year again! Channel 8 KLKN-TV is looking for viewers to host a Backyard BBQ with Chief Meteorologist Dean Wysocki and the Channel 8 Eyewitness News Weather Experts this summer! Send us an email at BYBBQ@klkntv.com telling us why we should do a live broadcast from your backyard. Please include your address and phone number. Viewers will be selected based upon their application and the ability for the station to receive a live signal from the Channel 8 Eyewitness News Live Truck at the viewer's residence.
Backyard BBQ's will take place on Thursdays starting June 7 though August 23 from approximately 5:30pm-7pm. There will not be a Backyard BBQ the week of July 2.
As a thank you for hosting the live weather segment, Schmick's Market will provide the selected viewer of the Backyard BBQ with food ready to grill for up to 20 guests. Including Burgers, Hot Dogs, Sides and More! Backyard BBQ is also sponsored by Fat Boy All Natural BBQ.
In the event of severe weather or a news event of local significance, the Backyard BBQ may be canceled or postponed. Dean Wysocki may not be available for some live events. Schmick's Market will still provide the food.