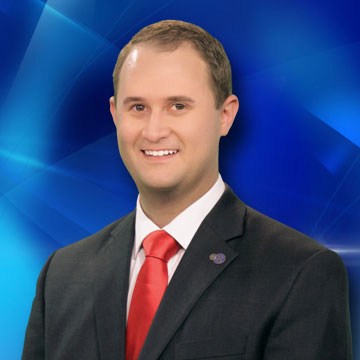 Ryan Hillman is from Elizabeth, CO, where he grew up playing sports ranging from football to baseball to basketball. "Growing up, I loved sports and discussing sports with my grandfather." Ryan continues, "…his encouragement even after he passed was enough to inspire me to follow my dreams."
Ryan followed his dream and graduated with a journalism degree from Colorado State University. He realized that he could no longer play sports due to injuries, but knew he wanted to continue to be around sports, so he set his sights on sports reporting. After college, he worked in the sports department at KTWO-TV in Casper, WY and during his last year and a half at KTWO-TV, he was the Sports Director. "I'm excited to experience…Nebraska athletics as well as high school sports in the Cornhusker State," says Ryan.
Ryan is a die-hard Broncos, Rockies, Nuggets and Avalanche fan. If he is not watching or at a game, he tries to get out on the golf course. He is also a craft beer connoisseur and says he really likes to dance.
Viewers can watch Ryan's sportscasts weekends on the Channel 8 Eyewitness News.
rhillman@klkntv.com
Facebook-Ryan Hillman Channel 8 Eyewitness News
Twitter-R_Hillman