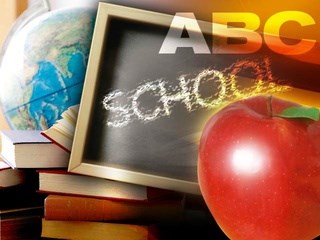 Posted By: Channel 8 Eyewitness News
8@klkntv.com
A group of young campers are collaborating with a local artist on a new project. The kids are also learning about a sense of community along the way.
Campers are painting clay pieces will form a giant abacus. Kids as young as three helped to paint and shape the sculpture. The final product will be at least ten feet tall!
While working on the sculpture has been a fun activity for campers, they're also learning that art doesn't have to be an individual activity.
Artist Joshua smith introduced the concept 'community art'.

"I launched the discussion of and the idea that we'd make one sculpture that was made by this community and then perfectly placed to be engaged by this community," says Joshua Smith, a local artist.
In addition to promoting 'community art', Smith wants to open kids' horizons with how to define art. "I wanted to also challenge their idea of what art can be. Not limit it by saying it can be this or that, but that it's not just how to draw something well," says Smith.
When the abacus art structure is finished, it will be on display outside the Prairie Hill Learning Center. Kids ages three to 14 are working on the abacus during a summer camp at Prairie Hill.