News
The Barnes Group Stylist build Bicycles for local children
Local hair stylists built bicycles today for area kids in need.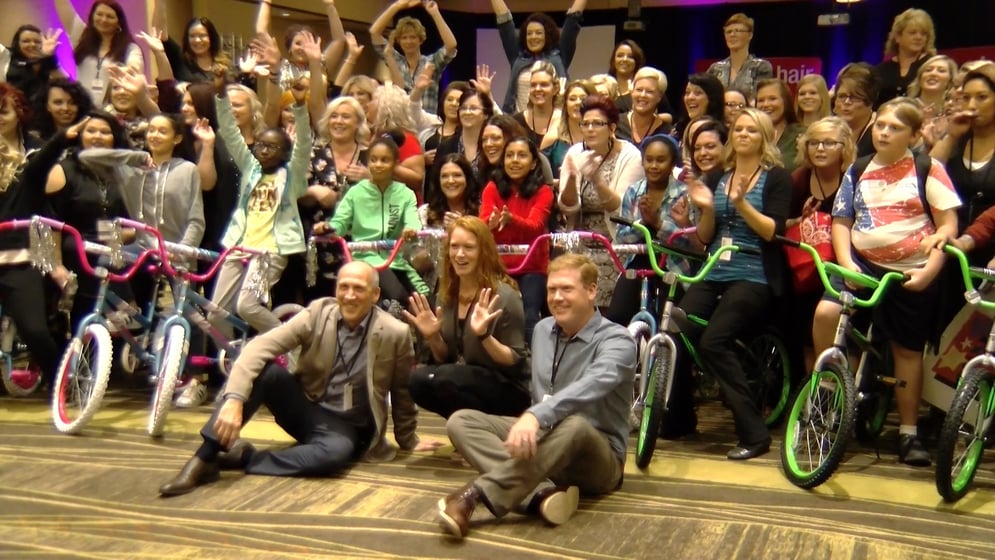 LINCOLN, Neb. Local hair stylists built bicycles today for area kids in need.
The Barnes group consists of stylists from Cost Cutters and Supercuts across Nebraska, Iowa and South Dakota. They hold this gala to help provide education and team building for their salons. One of the activities they do is take part in the winning wheels charity which gives bikes to kids in the Boys and Girls Club of Lincoln/Lancaster County.
Barnes Group CEO says the winning wheels is a great charity to work with and the girls love it.
"Just to provide some opportunities for the salons and our employees too, to kind of provide to the community that they service as well and just to give back." Said Rich Barnes, CEO of Barnes Group
The salon stylists divided into teams to build these bikes. Barnes says the purpose for this is to help them work together as a team.
"The whole time they didn't know they were going to be presenting these to some kids. Then at the end of that there's a lot of tears because they're so happy giving it to these kids who are unfortunate and now they have these bikes." Barnes said
A Cost Cutters manager and stylist from York says this is an amazing team building experience with your co–workers.
"It's nice to do something for others. And, it's kind of like what we do behind a chair, we help people feel better about themselves and now we're helping kids get bikes." Said Monica McCullough, Manager/Stylist with Cost Cutters in York
The kids say it was nice to get out of school early and be surprised with a bike.
"It feels awesome! It's really colorful." Said 11-year old Isyss Wright
"My thoughts say that this is awesome! This is super sweet and generous." Said 6th Grader Javier Juarez
The event took place today at Embassy Suites. The teams put together about 10 bikes.