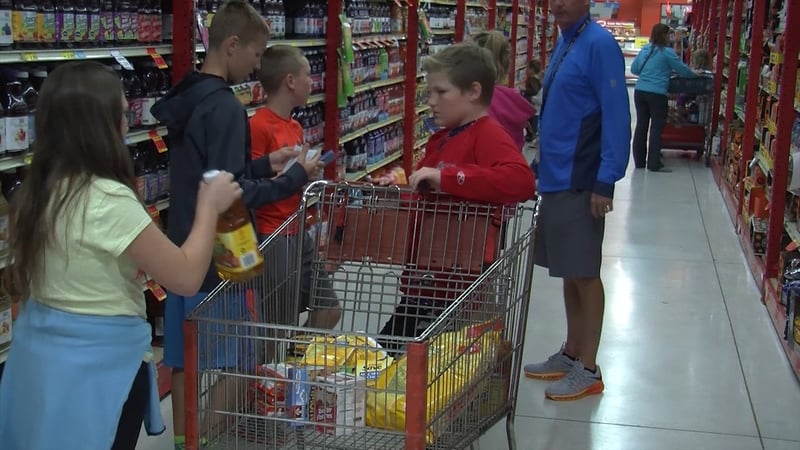 Posted By: Gwen Baumgardner
gbaumgardner@klkntv.com
A group of local 6th graders spent their morning shopping for groceries. They were taking part in their school's Community Giving Project.
"We bought stuff that most food that most families would need, like bread, and peanut butter, and cereal," says student Cameron Adams.
Students spent the last few weeks collecting money at Scott Middle School.
The sixth graders wanted to help local families facing food insecurity, so with the money raised they bought groceries.
Students went to Super Saver to purchase food for the Food Bank of Lincoln.
"It feels good to help our community," says Adams.
In addition to helping those in need, students learned how to budget when buying food.
This is the 16th year of the Community Giving Project between Scott Middle School and Super Saver.