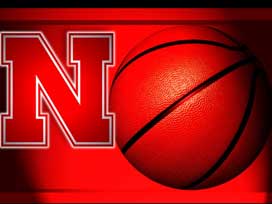 sports rotator NU basketball
Posted By: Sports
sports@klkntv.com
Courtesy: UNL Media Relations
Lincoln - Nebraska Men's Basketball Coach Tim Miles and senior guard Tai Webster are in Washington, D.C., over the next two days for the annual Big Ten Media Day.
The event, which takes place at the Washington Marriott Wardman Park Hotel, begins Thursday morning at 8 a.m. (central) with press conferences from all 14 men's basketball coaches. Coach Miles will be the first coach at tomorrow's press conference just after 8 a.m.
In addition, Miles and Webster will have interviews with local, regional and national media in attendance, including ESPN, BTN, Sirius XM as well as media from the Washington D.C., area, as the Big Ten will bring its men's basketball conference tournament to the Verizon Center next month.
Big Ten Network will have not only live coverage of the press conferences beginning at 8 a.m., but will have a live Media Special from 10:30 a.m. to 4 p.m. (central) with interviews from coaches and student-athletes. Miles will go on at 10:40 a.m. (central) while Tai Webster will be on at 10:50 a.m. All of the Big Ten coverage can also be seen on BTN2GO.
Fans can follow along on social media in a number of ways, from tweets from the @HuskerHoops Twitter and Instagram accounts beginning with a trip to some of the monuments Wednesday evening. On Thursday, Webster and Coach Miles will take over the Husker Hoops snapchat account during Big Ten Media Day. In addition, follow along on the conversation with the hashtags #B1GMediaDay and #B1GinDC.