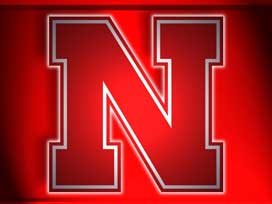 Posted By: Sports
sports@klkntv.com
Courtesy: UNL Media Relations
Terre Haute, Ind. - The Nebraska cross country team is set to compete at the Pre-National Invitational on Saturday, Oct. 15 at LaVern Gibson Championship Cross Country Course. The women's race is set to begin at 10 a.m. and the men's race will start at 10:35 a.m.
The Husker men look to capitalize off their senior leadership behind captains Jacob Olson and Pat Letz each having led the team at least once this season. The men's squad as a whole will look to bounce back from a tough outing at the Notre Dame Invitational where they took 20th overall. Letz led the Huskers with an 85th-place finish and a time of 24:48.5. He was followed by sophomore Wyatt McGuire in 113th place (25:03.4), Olson in 126th (25:13.9) and junior Austin Post in 127th (25:14.2).
The NU women are also looking to rebound from the Notre Dame Invitational in South Bend, Ind. two weeks ago where they posted a 25th-place finish. Junior Katrina Santiago has placed first for the Huskers in every race this season. Santiago continued her streak at the South Bend meet with a 115th-place finish and a time of 17:54.1. Fellow juniors Anna Peer and Bonnie Smith followed up in 130th place (18:04.0) and 134th place (18:05.4), respectively.
The meet will be streamed live and is available to those with a FloPRO subscription.